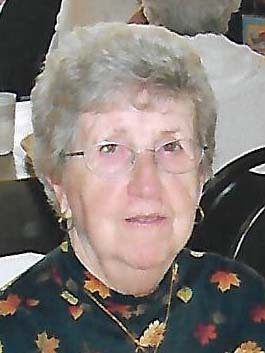 Anna M. Werner
10/16/2019
Anna M. Werner, 90, of Narvon died Wednesday, October 16, 2019 at Zerbe Sisters Nursing Center. Born in Pomeroy, she was the daughter of the late Frank and Susan Supplee Gibson. She was the wife of the late Gerald L. Werner. She was a bus driver for IU-13 and a member of the Intercourse United Methodist Church.
She is survived by a son; Jeffrey L. married to Monica Werner of Narvon, nine grandchildren and five great-grandchildren. She was preceded in death by sons, Gene C. and Gerald C. Werner.
A graveside service will be held on Saturday, October 26, 2019 at 11:00 AM at the Intercourse United Methodist Church Cemetery, 39 Queen Rd., Intercourse, PA.
---