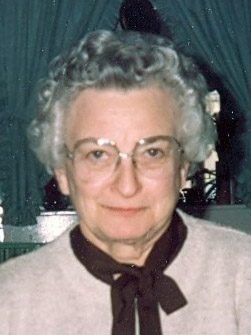 Bernice E. Lapp
5/6/2015
Bernice E. Lapp, 93, died peacefully on Wednesday, May 6, 2015 at Landis Homes, Lititz, PA. She was formerly of Akron, PA and Polo, Illinois. Born in Ogle County, Illinois, she was the daughter of the late Walter and Emma (Scholl) Hummel. She was the wife of the late Elmer D. Lapp. She graduated from Polo High School and worked for National Manufacturing Co. in Sterling, IL. She moved to Pennsylvania in the 1950's and worked at Highland Shoe Company in Akron, PA. She hosted many international students and was a member of Ridgeview Mennonite Church.
She is survived by: five step-children, Evan (Charlotte) Lapp, Loretta (Lavern) Stauffer, Lillie (Edward) Martin, Elvin (Brenda) Lapp, Esta (Richard) Ennis; eleven step-grandchildren, 16 step-great-grandchildren; two sisters, Eleanor (Elwood) Koch and Elaine Haak, both of Polo, IL. She was preceded in death a sister, Geraldine and a step-daughter Elma Lapp.
The funeral will be held on Monday, May 11, 2015 at 11:00 AM at Ridgeview Mennonite Church, 3723 Ridge Rd. Gordonville, PA. Friends may call Sunday, May 10, from 6-8:00 PM at Landis Homes, West Bethany Chapel, 1001 E. Oregon Rd., Lititz and Monday 10-11:00 AM at the church. Interment will be in the adjoining cemetery.
---