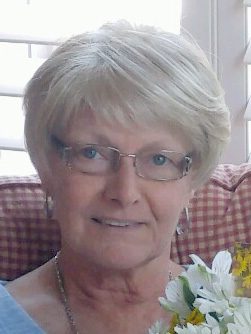 Bonnie L. Nafziger
4/23/2018
Bonnie L. Nafziger, 68, of Ephrata, went home to be with her Lord and Savior on Monday, April 23, 2018 at Johns Hopkins Hospital. She was the wife of P. Leslie Nafziger with whom she would have celebrated 50 years of marriage this September. Born in Knauers, she was the daughter of the late Roy and Alma (Frey) Sweigart.
Bonnie worked many years as a gift shop manager at Hershey Farms Restaurant. She was a great wife, amazing mother and loving grandmother.
Besides her husband, she is survived by: a daughter, Kimberly L. wife of David Wardle; a son, Chad L husband of Amanda (Wisor) Nafziger; eight grandchildren and one great-grandchild.
The family would like to thank the staff at Johns Hopkins Sydney-Kimmel Cancer Center.
The funeral will be held on Monday, April 30, 2018 at 11:00 am at Victory Church, 1827 Freedom Rd., Suite 103, Lancaster, PA. Friends may call Sunday, April 29 from 6-8:00 pm and Monday 10-11:00 am at the church.
---