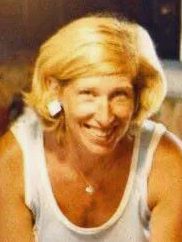 Cecilia G. Zollo
1/4/2015
Cecilia G. Zollo, 66, of Leola, formerly of Philadelphia, passed away unexpectedly at home on Sunday, Jan. 4, 2015. She was the loving wife of Louis P. Zollo. They were married in 1967. Born in Philadelphia, she was the daughter of the late James L. Gibson Sr. and Florence A. Marhoefer Gibson.

A homemaker, she will also be missed by: her son, Paul L. Zollo, Leola; brothers, James L. married to Jacklyn Gibson, Cherry Hill, NJ, Kevin M. married to Kathleen Gibson, Oreland, PA, Mark John married to Ann Gibson, Bethlehem, PA; sisters, Helen Long, Springfield, PA, Mary wife of Michael Postus, Springfield, PA, Anne wife of Mark Berchem, Pottstown.
Private memorial services will be held at the family's convenience.