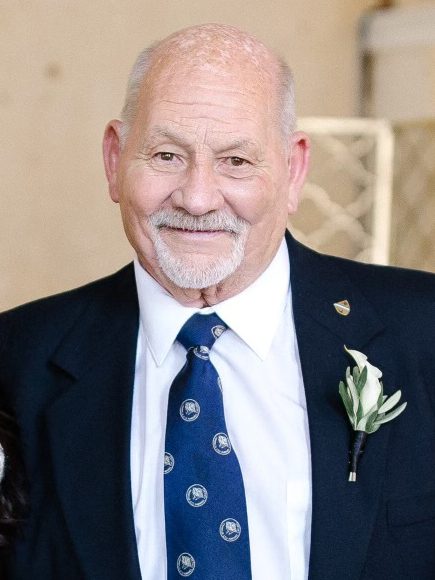 Donald K. Steller
7/30/2023
Donald K. Steller, 88, of the Mennonite Home formerly of Leola and Brownstown entered into rest on Sunday July 30, 2023. Born in Leola, he was the son of the late Frank L. and Miriam Kreider Steller. His wife of 66 years June Albright Steller died in November, 2022.
A graduate of Franklin and Marshall College, Mr. Steller served in the US Army in the late 1950s. Don was a lifelong House Painter and Auctioneer Clerk. At age 59 Don went to Barbering School and eventually bought the Leacock Barber Shop where he worked for the next 21 years. Don was a life member of the Salem Evangelical Reformed Church Hellers where he sang tenor in the choir, played piano and accordion, and was past President of the Consistory. Don loved watching the Phillies on TV and years ago listening to them on the radio. Don and June loved to go camping and traveled to many places around the world and visited every continent except Antarctica. Don was a jokester and loved to hand out caramel cream candy. Don, often when meeting someone for the first time, would open with a joke and some candy. He was a long-time member of the Bareville-Leola-Leacock Lions Club achieving the highest award of recognition, The Melvin Jones Fellowship.
Survivors include: three children, Susanne married to Charles Alfonso, Langhorne, Michael married to Debra Frank Steller, Lancaster, and Mark Steller of Leola; seven grandchildren; five great-grandchildren. A son, Matthew Steller and a sister, June R. Cooper preceded him in death.
The Memorial Service will be at 11:00 a.m. on Saturday, September 9th, 2023 at the Salem Evangelical Reformed Church Hellers, 2555 Horseshoe Road, Lancaster. Greeting time with family from 10:00 a.m. to 11:00 a.m. Interment: the adjoining cemetery.
Additional Photos: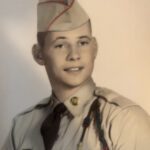 ---