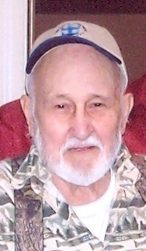 Elam S. Stoltzfus Jr.
12/11/2013
Elam S. "Junie" Stoltzfus Jr., 84 of Lancaster, entered into rest Wednesday, December 11, 2013 after an illness. Born in Bareville, he was the son of the late Elam S. and Mabel Petry Stoltzfus. He was the husband of the late Bernice Atland Stoltzfus who died in 1993.
Mr. Stoltzfus was a carpenter for Trojan Yacht, Lancaster for over 30 years. He enjoyed hunting, fishing, bowling and coaching baseball.
He will be greatly missed by: his children, Sandy Kahler, Mike Stoltzfus, Gary Stoltzfus, Timothy Stoltzfus, all Lancaster; five grandchildren; three great-grandchildren; a brother, Robert of Strasburg; a sister, Irene Witmer, Willow Street. He was preceded in death by: his companion, Jane Beck; brothers, Eugene, Richard and Chet; sisters, Esther Musselman and Elgie Bailey.
The funeral will be 11 a.m. Saturday, Dec. 14, 2013 at Furman Home for Funerals, 59 W. Main St., Leola, PA with interment following in Trumbauer Memorial Cemetery, Leola. Viewing: 10-11 a.m. Saturday.
FurmanFuneralHome.com
---