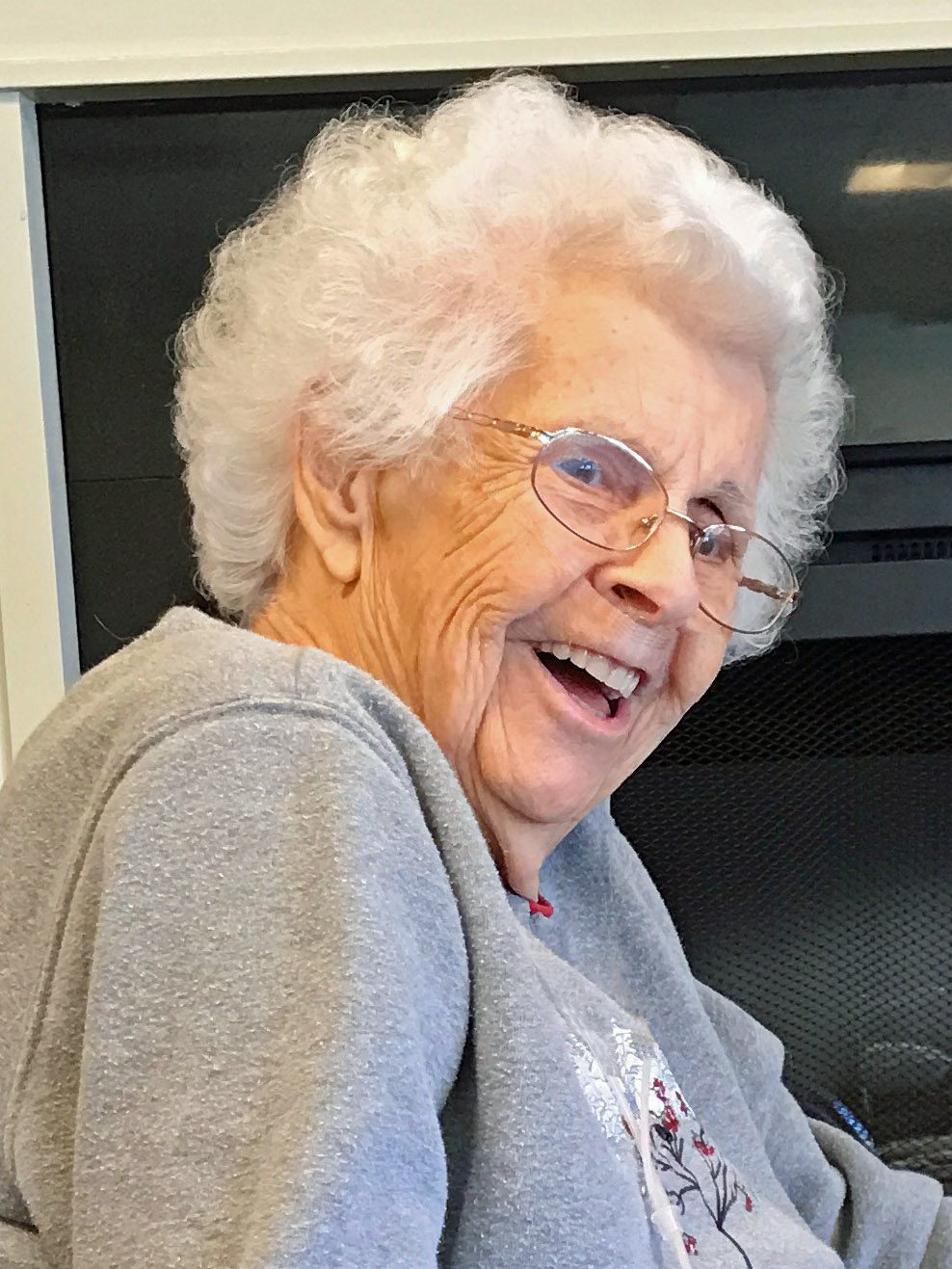 Elma L. Groff
11/29/2017
Elma L. Groff, 94, of Leola, passed away peacefully November 29, 2017 at the Luther Acres Care Home. She was the wife of the late Melvin S. Groff who preceded her in death in 2014. They were married for 69 years. Born in Lititz, PA, she was the daughter of the late Jason and Emma Landis Groff.
Elma is survived by her daughter Janet L. Kama and husband Rick Kama of Pahoa, HI, son Dale M. Groff of Leola, and grandson Jason K. Kama of Honolulu, HI. She is survived by brothers Robert (Dolores) Groff and Ellis (Shirley) Groff, and sisters Mabel (Clarence) Graham and Amy Foreman.
Elma was a homemaker, a member of the Bareville Fire Department Ladies Auxiliary, and a volunteer for New Holland Meals on Wheels. She loved traveling to Hawaii with Melvin and enjoyed going on local bus trips. She loved playing scrabble with her family.
Friends and family are respectfully invited to attend Elma's funeral service on Saturday, Dec. 9, at 10:00 am at Saint Stephen Reformed Church, 249 East Main St., New Holland PA 17557, with Dr. Timothy Z. Witmer officiating. Friends may call Saturday from 9:00-10:00 am at the church. Internment will be in Zeltenreich Cemetery. Memorial contributions in Elma's name may be made to the Saint Stephen Reformed Church at the above address.
---