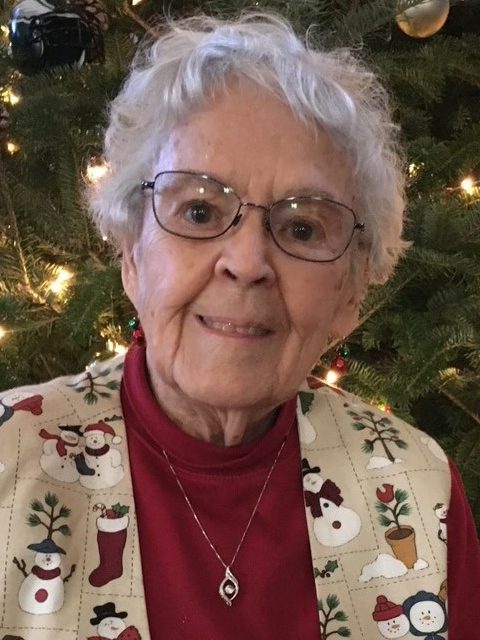 Jane Frybarger
12/24/2022
Jane (Skiles) Frybarger, 93 of New Holland, PA, passed away on her favorite day, Christmas Eve, Dec. 24, 2022 at the Gardens at Stevens Nursing Home due to complications of a hip surgery after falling. Born in Christiana, she was the daughter of the late Evan and Pauline Skiles; and was the loving wife of Ivan Frybarger Jr. who passed in 2013.
Jane was a loving mother to three sons and two daughter in-laws: Michael and Donald, Karin (Risser) Frybarger, the late Thomas, and Patty (Wenger) Frybarger. Jane had seven grandchildren: Kristy, Jessie, the late Kelly, Ian, Kelly, Travis & Kyle; six great grandchildren: Alyssa & Leslie, Paige, Logan, Damian, & Thomas.
Jane was active at New Holland United Methodist church, Holiday bazaars, and had many friends she loved dearly. If you visited her home, her love of owls & crafts was very apparent. Jane and Ivan traveled the US in their motor home and loved camping. Family gatherings were also very special to Jane as she loved to feed her family and play card games. She was a big advocate of a tight routine schedule and would say it made life run smoothly.
She will be forever loved and greatly missed!
Services will be at the family's convenience.
---