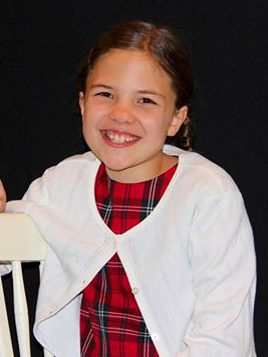 Jennie Lynn Kuhns
3/30/2014
Jennie Lynn Kuhns, 11, of Quarryville, went home to be with Jesus on Sunday, March 30, 2014 at Lancaster General Hospital from injuries sustained in an automobile accident. Born in Upper Leacock Twp., she was the daughter of Joseph L. and Rose Ann Zimmerman Kuhns.
Jennie enjoyed music and learning to cook. She attended Gap View Mennonite Church, Kinzers.
In addition to her parents, she is survived by: 5 siblings, JoAnn B., Justin L., Jana B., Jodi B., Janessa L. Kuhns, all at home; paternal grandparents, Samuel H. and Janice L. Kuhns of Greencastle; maternal grandparents, Noah N. and Pauline B. Zimmerman of Lancaster; several aunts and uncles. She was preceded in death by her maternal grandmother, Betty Zimmerman.
Funeral services will be held from Mellinger Mennonite Church 1918 Lincoln Hwy East, Lancaster on Monday, April 7, 2014 at 10 AM with interment following in the adjacent cemetery. Friends may call on Sunday, April 6, 2014 from 2 to 4 and from 5 to 7 PM at the Gap View Mennonite Church 5385 Mine Rd. Kinzers. In lieu of flowers, contributions may be made to the Kuhns Family Trust Fund, M & T Bank 3621 Old Philadelphia Pike P. O. Box 285 Intercourse, PA 17534.
---