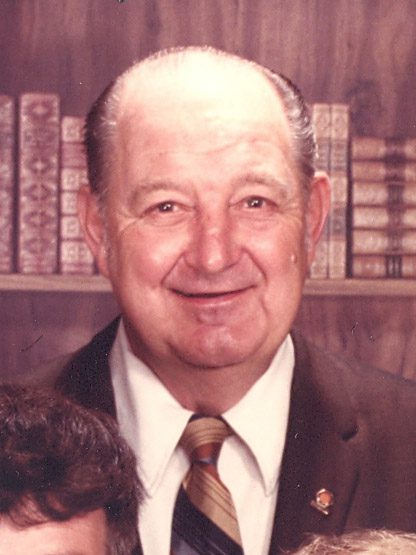 Lloyd D. Eshleman, Sr.
4/8/2015
Lloyd D. Eshleman, Sr., 96, formerly of N. Prince St., Lancaster, went to be with the Lord on Wednesday, April 8, 2015. Born in Marticville, he was the son of the late Guy and Edna Kreider Eshleman. He was the loving husband of the late Dorothy M. Shank Eshleman who died in 2011.
Lloyd served in the U. S. Navy during WWII aboard the U.S.S. Arkansas. He worked as a maintenance welder for DeWalt Saws for 46 years. In his younger years, he enjoyed hunting. An auto racing fan, he was a member of the Williams Grove Raceway Old Timers Assoc.
Surviving are: a son, Lloyd D. Eshleman, Jr. companion of Marilyn Beryl Musser with whom he resided; two daughters, Sandra wife of James Dissinger of Leola, Betty J. wife of Kenneth T. Harmes of Akron; 11 grandchildren; 14 great-grandchildren; a great-great-granddaughter; a sister, Betty Hersh of Lancaster. He was preceded in death by a sister, Jean Musser and a brother, John Eshleman.
Funeral services will be held from the Furman Home for Funerals, 59 W. Main St., Leola, on Wednesday, April 15, 2015 at 1 PM with interment following in Marticville United Methodist Cemetery. Friends may call from 12 noon to 1 PM at the funeral home on Wednesday. Contributions may be made to Hospice and Community Care, P. O. Box 4125, Lancaster, PA 17604-4125.
Additional Photos:
---