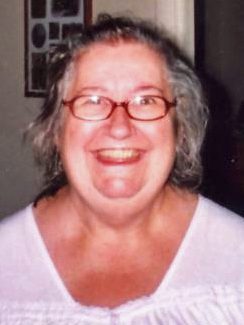 Mary Louise Parke
5/16/2021
Mary Louise Parke, 79, of Lancaster died at Hospice and Community Care on Sunday, May 16, 2021. Born in Lancaster, she was the daughter of the late Alice Smith and Jack F. Parke Sr. husband of Frances Lippold Parke. She enjoyed singing, crafts, Bingo and loved her cat, Baby.
She is survived by: siblings, Jack F. Jr. husband of Carol L. Parke of New Providence, Clarence husband of Linda L. Parke of Mount Joy; niece, Leigh wife of Matthew T. Costarella of Lancaster. Besides her parents and step-mother, she was preceded in death by siblings, Darlene Ann Parke, William Oakwood, and Carmelita Shoemaker.
The memorial service will be held on Monday, May 24, 2021 at 11:00 am at Furman Home for Funerals, 59 W. Main St., Leola PA. Friends may call Monday 10:30-11:00 am at the funeral home.
---