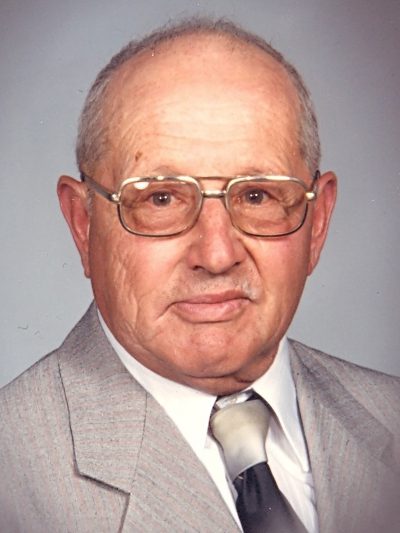 Melvin S. Groff
4/28/2014
Melvin S. Groff, 93, of 391 E. Main St., Leola, died Monday, April 28, 2014 at Hospice and Community Care Mt. Joy. Born in W. Earl Township, he was the son of the late E. Rufus and Elizabeth M. Sheaffer Groff. He was the husband of Elma Groff Groff. They were married for 69 years.
Mr. Groff retired from farming 40 years ago and became a salesman at Hurst's Furniture and Wenger's Used Cars. For the past 25 years, he was a courtesy driver for the Amish, retiring at the age of 91. He was a member of Bareville Fire Company, Leola Ambulance and St. Stephen's UCC where he chaired the Cemetery Committee.
Besides his wife, he is survived by a daughter, Janet L. Kama of Pahoa, HI, a son, Dale M. Groff of Leola and a grandson, Jason K. Kama of Honolulu, HI.

The funeral will be held Thursday, May 1, 2014 at 10:00 AM at St. Stephen's UCC, 249 E. Main St. New Holland, Pa. Friends may call Thursday from 9-10:00 AM at the church. Interment will be in Zeltenreich Cemetery. Memorials welcomed to Hospice and Community Care, P.O. Box 4125, Lancaster PA 17604-4125.
---