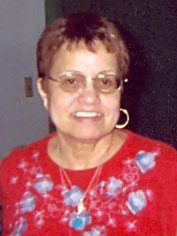 Myriam R. Lott
9/7/2015
Myriam R. Lott, 73, of Wyomissing formerly of Akron, PA, entered into rest on Monday, Sept. 7, 2015 after a struggle with Alzheimer's disease. Born in Fajardo, PR, she was the daughter of the late Abad and Dolores Escobar Rivera. Mrs. Lott was the loving wife of the late Dale E. Lott who died in 1983. She was a purchasing agent in the heavy equipment industry for a number of years. A woman of strong faith, she enjoyed spending time with family and friends.
She will be lovingly missed by her daughter, Leslie wife of Dreux Okonski, Leola; three grandchildren, Thomas married to Corrina Okonski, Joseph Okonski, Dreux Okonski; a great-granddaughter, Mia Rose Okonski; siblings, Edna Smith Rivera and Jose Abad Rivera, both of Rio Grande, PR. A nephew, Wallace Smith Rivera preceded her in death.
Funeral Service: 11 a.m. Friday, Sept. 11, 2015 at Furman Home for Funerals, 59 W. Main St., Leola. Greeting time: 10-11 a.m. Friday. Interment: Bareville Cemetery.
---