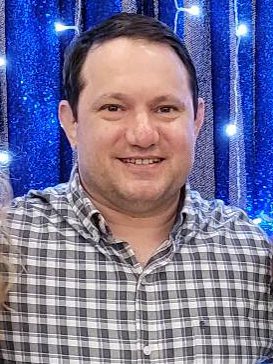 Philip J. Meck
11/8/2022
Philip J. Meck, 47, of Manheim, PA, formerly of Leola, passed away unexpectedly on November 8, 2022. Born in Harrisburg, PA, Phil was the son of Raymond and Jean (Keller) Meck of Leola, PA.
Phil was a loyal friend, brother, uncle, and son who loved deeply. He had worked until recently as a software developer and was involved as a volunteer coach with the Lancaster County Youth Baseball League – Manheim Lions for several years. Phil enjoyed spending time with his family and friends as well as watching the Phillies and Eagles. In addition to his parents, Phil will be missed by his sister, Lorie Grucelski (wife of Calvin) and his niece and nephew, Erin and Nate Grucelski, as well as many aunts, uncles, cousins, and friends.
The Memorial Service will take place on Sunday, Nov. 13, 2022 at 3:30 PM at Grace Family Church, 415 S. Kinzer Ave., New Holland PA 17557. There will be time to visit with the family after the service.
Private Interment: Bareville Cemetery.
In lieu of flowers, we are asking for donations to Camp Conquest, one of Phil's most favorite places growing up. https://campconquest.org/?utm_source=google-my-business&utm_medium=knowledge-panel&utm_campaign=website-link
---