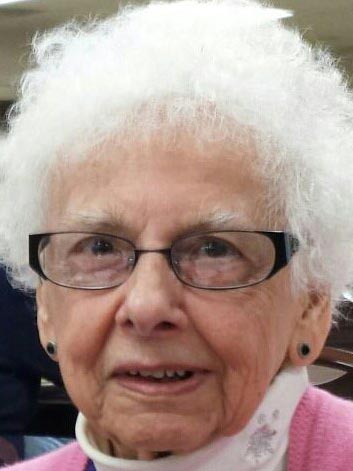 Rayetta J. Foreman
11/14/2015
Rayetta J. Foreman, 89, of Leola, passed away Saturday, November 14, 2015 at Ephrata Community Hospital. Born in Palmyra; graduated from Hershey High, she was the daughter of the late Clayton S. and Elizabeth Stahley Smith. She was the wife of the late William W. Foreman who died in 1992. She worked at the former Cooper's Bakery and Dart Container in Leola. She was also a homemaker, a beloved wife, mother and grandmother. She was an avid reader, gardener, life long member of Zion Lutheran and a member of the Ladies Auxiliary of the Leola Fire Company.
She is survived by: a son, W. Michael Foreman of Akron; seven grandchildren; nine great-grandchildren; a great-great-grandson and a sister Joan Price of Harrisburg. She was preceded in death by a son, James S. Foreman; brothers Floyd, Donald, Clayton, and Paul Smith; sisters, Rhoda Meiser and Anna Mary Hall.
The funeral will be Wednesday, November 18, 2015 at Zion Lutheran Church, 18 Quarry Rd., Leola, at 12:00 PM. Friends may call Wednesday 11:00 am to 12:00 pm at the church. Interment will be in Conestoga Memorial Park. In lieu of flowers contributions may be made to your local food bank.
---