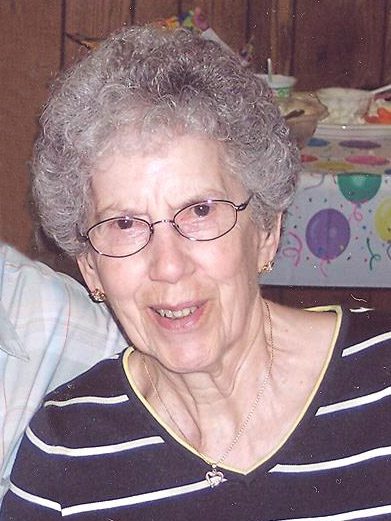 Reba K. Zook
1/16/2016
Reba K. Zook entered into rest on January 16, 2016 at the Mennonite Home. She was born on April 22, 1921 in Lancaster, a daughter of David R. and Anna K. Nissley. She was the wife of H. Richard (Dick) Zook who passed away in 2009. She was the sister of the late Mildred (Millie) Risser and the late Lois Owlett.
She is survived by: her son and his wife, Robert (Bob) & Barbara Zook; two grandsons, Michael (Pamela) Zook and Jon (Michele) Zook; five great-grandchildren, Kaitlyn, Jacob, Mikey, Gavin, and Joelle. She will be greatly missed by her family.
Following operating a farm, she worked for a number of employers in Lancaster, Allentown, Baltimore and York. She retired from York Bank and Trust Company (M&T Bank) in 1986.
A family memorial service will be held at Highland Presbyterian Church in Lancaster at a yet undetermined time. Please omit flowers. Donations may be made in her memory to Mennonite Home Communities, 1520 Harrisburg Pike, Lancaster, PA 17601-2632 or to Highland Presbyterian Church, 500 E. Roseville Rd., Lancaster, PA 17601.
---