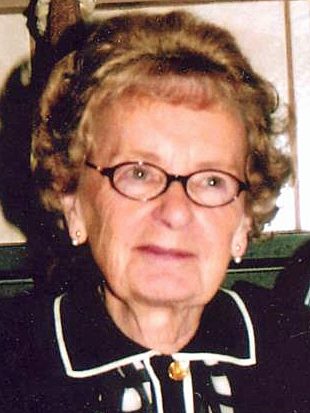 Ruth I. Forry
8/18/2023
Ruth I. Forry, 96, formerly of Mount Joy, died Friday, August 18, 2023 at Susquehanna Health and Wellness Center. Born in East Lampeter Township, she was the daughter of the late Roy W. and Anna Groff Stoner. She was the widow of Harold R. Forry who died in 2017. Ruth was a homemaker and a member of Community Bible Church, Marietta. She was passionate about her faith and her family. She was considered a prayer warrior by her family.
Ruth is survived by: children, Frederick S. Forry of New Holland, Kathy J. wife of Paul A. Brosey of Bainbridge, and Timothy S. husband of Lisa Mull Forry of Elizabethtown; six grandchildren; 24 great-grandchildren; siblings, Bill Stoner of Virginia and Charlie Stoner of Texas. She was preceded in death by: a sister, Becky Oberholtzer; granddaughter, Amanda Forry Brandt; and great-grandson, Boaz Branham.
The funeral will be held on Friday, August 25, 2023 at 10:30 am at Community Bible Church, 331 Anderson Ferry Road, Marietta, PA. The family will greet friends on Friday from 9:30-10:30 am at the church. Interment will be private. In lieu of flowers, contributions may be made to Friendship Community at 1149 East Oregon Rd., Lititz, PA 17543 or online.
---