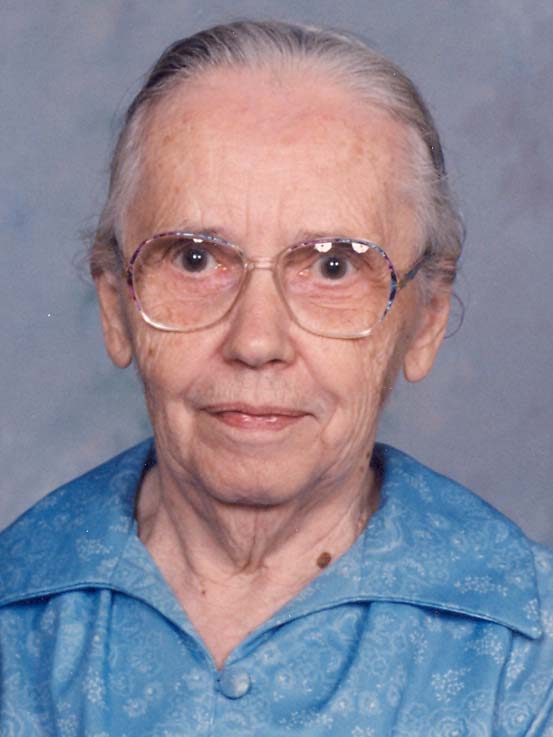 Ruth M. Myer
9/24/2013
Ruth M. Myer, 101, of Landis Homes, went home with her Lord on Tuesday, September 24, 2013. Born in East Lampeter Township, she was the daughter of the late Adam D. and Mary H. Denlinger Esbenshade. She was the wife of the late I. Willard Myer. She was a market clerk for Groff Candies and a member of Stumptown Mennonite Church. She was an avid seamstress and belonged to the church Sewing Circle. For many years she would sew items and do needlework for the Mennonite Relief Sale.
She is survived by a daughter, Almeda J. wife of Mahlon Shenk of Lititz; sons, Wilmer E. husband of Martha Myer of Cocolamus, PA, Donald L. husband of Blanche Myer of Lancaster, Dale E. husband of Glenna Sue Myer of Aurora, OH; 16 grandchildren; 56 great-grandchildren; 15 great-great-grandchildren and a sister, Anna Hoover of Lititz.
She was preceded in death by a grandson, Greg Myer; a great-granddaughter; a great-grandson; a brother, A. Wilmer Esbenshade; sisters, Ella Hostetter and Mabel Shertzer.
A memorial service will be held Monday September 30, 2013 at 11:00 AM at Stumptown Mennonite Church, 2813 Stumptown Rd., Bird-in-Hand, PA. A viewing will be held on Sunday, September 29, 2013 at East Bethany Chapel at Landis Homes, 1001 East Oregon Rd., Lititz, PA 17543 from 6-8:00 PM. The interment will be private. In lieu of flowers, contributions may be made to the Landis Homes Caring Fund at the above address.
---