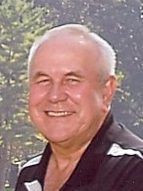 William D. Wanner
3/21/2016
William D. Wanner, 68, of 316 South View Drive, Ephrata, died March 21, 2016 at Hershey Medical Center. Born in Ephrata, he was the son of the late William A. and Florence Rudy Wanner. He was the husband of Sandra L. Miller Wanner. Bill graduated from Conestoga Valley High School. He also graduated from Penn State University with a dual degree in History and Political Science.
He was a retired insurance agent who owned and managed the Wanner State Farm Insurance Agency in Lancaster. His favorite pastimes were golf, reading, Penn State sports, and going with friends to casinos. He was a member of the Lancaster Penn Square Rotary, board member and past president of the Conestoga Valley Education Foundation and helped to establish the Conestoga Valley Community Center.
He is survived by his wife and a sister, Janet A. Wanner of Ephrata. He was predeceased by a son, Eric A. Wanner.
A memorial service will be held on Wednesday, March 30, 2016 at 2:00 pm at Furman Home for Funerals, 59 W. Main St., Leola. Friends may call Wednesday, 1-2:00 pm at the funeral home. Interment will be private. In lieu of flowers contributions may be made to the Penn State Hershey Cancer Institute and send to Penn State Milton S. Hershey Medical Center, University Development and Alumni Relations, 600 Centerview Dr. A120, P.O. Box 852, Hershey, PA 17033.
---